Berkshire Rehabilitation & Skilled Care Center Welcomes State Senator Adam Hinds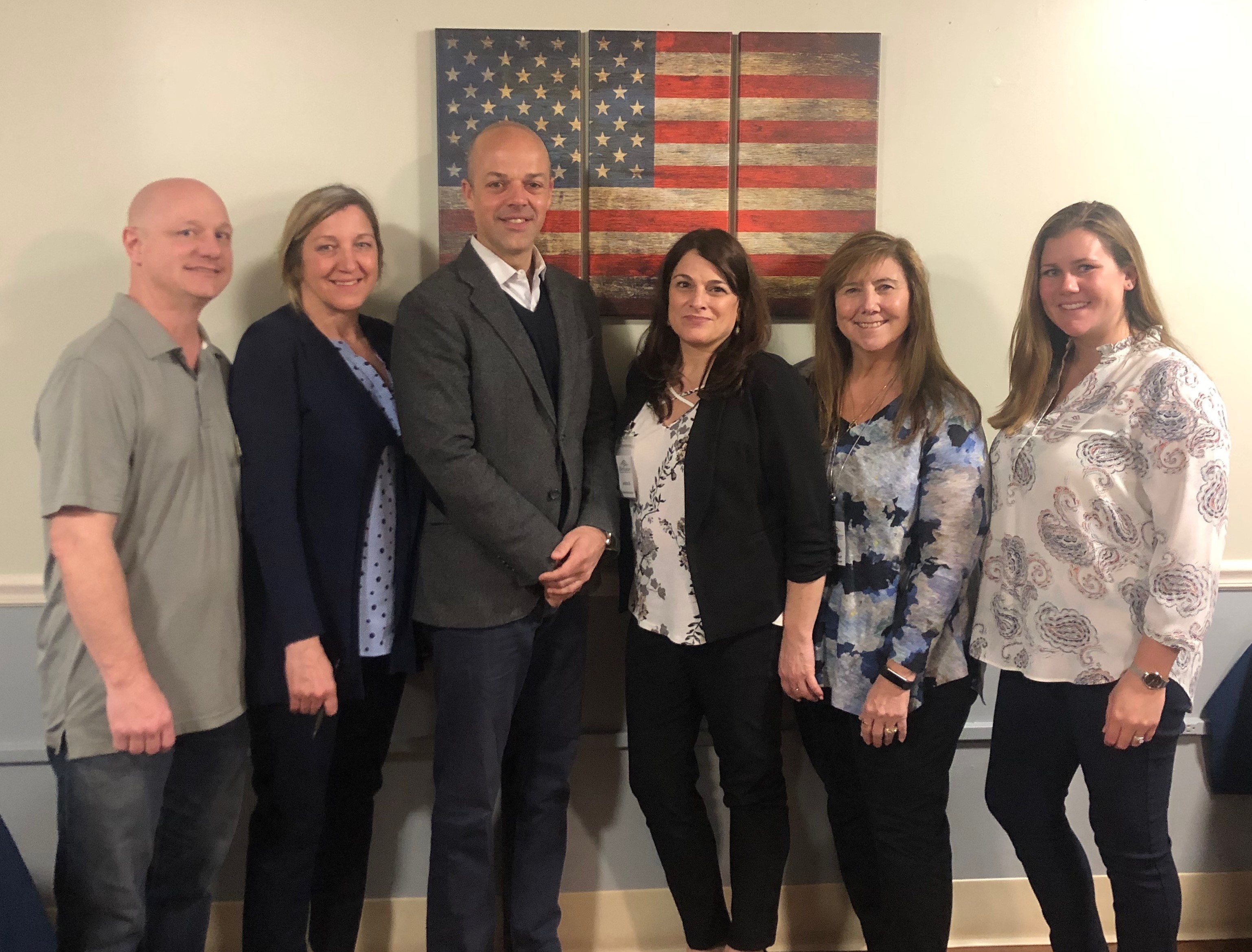 Sandisfield, MA- April 18, 2019- Residents and staff recently met with State Senator Adam Hinds, to help bring attention to the growing financial gap in funding nursing home care. Senator Hinds was given a tour of the center and took the opportunity to speak with staff and residents about the current financial crisis Massachusetts nursing homes are facing. The focus of the discussion was to ensure that funding for nursing homes become a top priority in the 2020 state budget.
Berkshire Rehabilitation & Skilled Care Center is located at 7 Sandisfield Road, Sandisfield, MA and is managed by Athena Health Care Systems. For more information, please visit our website at BerkshireRehabilatation.com.
###
Pictured: Bob Greaves, Director of Maintenance; Lisa Pretak, MDS Coordinator; Senator Adam Hinds; Andrea Bell, Administrator; Marsha Sullivan, Director of Staff Development; Katie Popielarczyk, Director of Rehabilitation.